Rajasthan Tour
April 6, 2015
Mewar Tour Packages - 3 Nights / 4 Days
Day - 1 Udaipur Sightseeing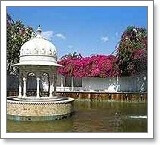 Welcome to Lake City and pick up from the Train Station or Airport in the morning. Check- In the hotel, After breakfast tour of Fateh Sagar, Moti Magari (The Pratap Memorial) and Sahelion ki Bari, Lunch at Restaurant on Pichola lake and Evening visit to Shilpgram and Sajjan Garh for sunset. Night stay in hotel.
---
Day - 2 Eklingji, Shrinath Ji, Haldi Ghati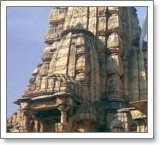 After a whole night relaxation & Breakfast drive for Eklingji, Shrinathji and Haldighati. Eklingji is a Hindu temple complex in Udaipur District of Rajasthan in western India. Eklingji is believed to be the ruling deity of Mewar Princely State and the Ruler Maharana rules as his Dewan. Shrinathji is a form of Hindu god Krishna, manifest as a seven-year-old child (Balak). The principal shrine of Shrinathji is situated at the temple town of Nathdwara, located 48 Kilometers North-east of Udaipur city in Rajasthan. Shrinathji is the central presiding deity of the Vaishnava sect known as the Pushti Marg (The way of grace) or the Vallabh Sampradaya or Shuddhadvaita, established by Shri Vallabhacharya. Haldighati is a mountain pass in the Aravalli Range of Rajasthan in western India. It connects Rajsamand and Pali districts, 40 kilometres from Udaipur. The name is believed to have come from the turmeric-coloured yellow soil
---
Day-3 Kumbhal Garh / Ranakpur
After a whole night relaxation & Breakfast drive for Kumbhalgarh/ Ranakpur. Kumbhalgarh Fort - The kumbhalgarh Fort was built in 15th century A.D. by Maharana Kumbha (1419-63 A.D.) and is the principal fortification after Chittorgarh, lying 90 km north-west of Udaipur. The massive fort, encompassed by a 36 km long wall, has seven majestic gates and seven ramparts, one within the other. Rounded bastions and soaring watch towers strengthen the crenellated walls of the fort making it an impregnable structure. Ranakpur Temple - The beautiful 15th century sculpted Jain temples of Ranakpur. The intricately carved white marble temple of Adinath is perhaps the most well preserved and impressive examples of Western Indian Temple architecture. The temple dedicated to the Sun God is famed for its erotic sculpture. Overnight leisure at Hotel.
---
Day - 4 Chittorgarh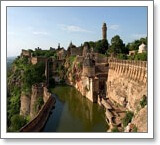 After breakfast go to Chittorgarh. Believed to have been constructed by mori rulers in the 7th century , this fort is located on a 180 meter high hill , covering 700 acres . It is 5 km. long north to south , but only 3/4 km. at its widest , east to west .Tablets and chattris lie between several monumental gates. Back to Udaipur for Departure.
---