---
Udaipur City Sightseeing Taxi Tour
Find the beauty of udaipur by book udaipur sightseeing taxi cab with udaipur car hire and take a tour of mesmerizing beauty of lake city.Our udaipur local sightseeing fares starts from 1000Rs. for full day so book now you taxi for udaipur sightseeing tour with us.
A trip to Udaipur cannot be completed without a sightseeing tour. We recommend visiting the majestic City Palace, watching a puppet show or a magic show, spending an hour or two in Jagdish Temple, and reliving history at the famous Lake Pichola. There are also many opportunities for shopping for those who wish to bring back beautiful gifts from Udaipur. We include all parking fees as part of our Udaipur sightseeing tour.Find the perfect spot to take in all of Udaipur's famous sites with a sightseeing tour. With our narration and comfortable air-conditioned taxi with local guides, you'll get a deeper understanding of Udaipur and its surrounding areas.Whether you are looking for adventure or just wish to experience the beauty of the region, sightseeing in Udaipur has many interesting activities on offer. To begin with, you can visit any of the city's major tourist attractions, or engage in water sports on Lake Pichola. For a sightseeing tour of Udaipur.
City Palace
City Palace was a royal palace which is situated on the Pichola Lakeside.Its largest royal palace in Rajasthan and second in india.

Udaipur's City Palace, belonging to the Mewar royal family from last 400 years.The maharajas home is also inside this palace.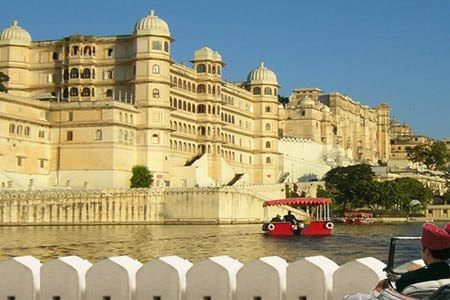 ---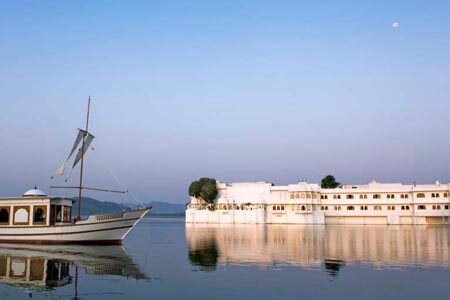 Lake Palace
Lake Palace is a luxury hotel run by taj group from last 25 years its has 83 super luxury rooms and suites featuring white marble walls. The Lake Palace is located in the Lake Pichola,The Lake Palace is the must to see plcae of Udaipur's attractions.

In this seven star hotel for entrance you need to book a room because they not allowed visitors.
---
Saheliyon ki Bari
Saheliyon ki Bari is a major garden and a popular tourist attraction in Udaipur. It is a beautiful garden surrounded by fountains and different statues.It opens all seven days and its near by fateh sagar lake.

The garden lies in the northern part of the city, on the banks of Fateh Sagar Lake in the Indian state of Rajasthan.
---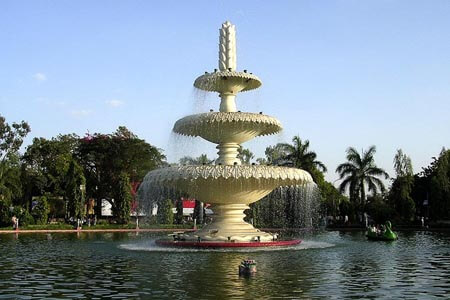 Sukhadia Circle
Sukhadia Circle is a popular centre in Udaipur for food court. Sukhadia Circle is a small food park where you can eat many types of fast food,Its also famous for 21 ft high three-tiered fountain which is built in the pond on circle.

.
---
Fateh Sagar Lake
Fateh Sagar Lake is the second main lake of lakecity Udaipur.It is an artificial lake made by Maharana Fateh Singh of Udaipur in 1680s. In the middle of the lake is Nehru Park garden island where you can reach by boat ride.

There is a solar observatory in the middle of lake which is asia's 2nd largest.You can take a walk on the wall of this beauty full lake.
---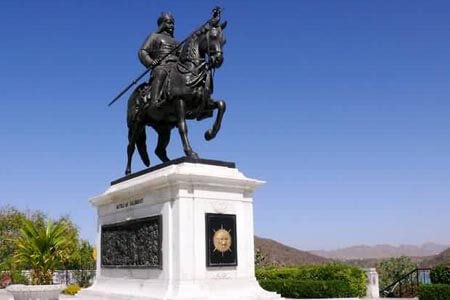 Moti Magri Smarak
Moti Magri smarak is must see tourist attractions in Udaipur.Its also called Maharana Pratap Memorial,there is also a museum and historic site which is dedicated to the gallant Maharana Pratap.Situated at the top of small hill the memorial overlooks the Fateh Sagar Lake.

If you are planning a visit Udaipur, then you must go visit Moti Magri samark.
---
Jagdish Temple
Jagdish Temple situated in the middle of Udaipur and nearby city palace.The temple is famous for jagdish which is avtar of lord vishnu.Its made by udaipur's maharana 1651.Here you can reach by cab or auto easily from anywhere in the city.

---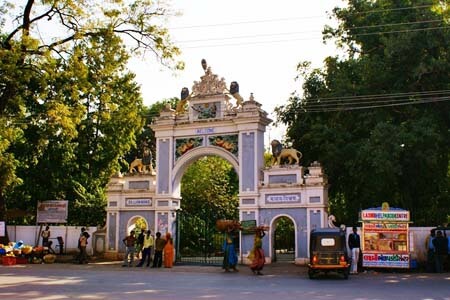 Gulab Bagh
Gulab Bagh is the garden in Udaipur.Previously its famous for the zoo but now zoo has closed here and there is only garden for walk and one library for old books.Its also situated in the middle of the city and near by city palace and lake pichola.
---
Udaipur Sightseeing Taxi Fare
| Car Types | Seating Capacity | Udaipur Sightseeing taxi fare |
| --- | --- | --- |
| Sedan AC Car | Maximum 4 pax | Rs 1500-1800 |
| Innova AC Car | Maximum 6 pax | Rs 2000-2500 |
| Tempo Traveller (AC) | Maximum 14 pax | Rs 3000-3500 |